Why Choose Hospice Care?
70% of people say they would prefer to die at home
70% die in a hospital, nursing home, or long-term care facility.
Source:
Centers for Disease Control (2005)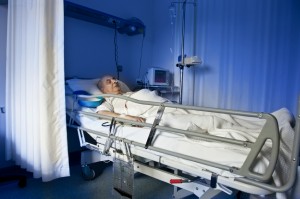 Hospice care allows the patient to receive end-of-life care in his or her own home or in a familiar environment that is called home
Hospice care surrounds the patient, caregivers and loved ones with a team of professionals offering physical, emotional and spiritual support
Hospice care includes pain control, keeping the patient comfortable and improving the patient's quality of life for whatever time he or she has left
Hospice care is a Medicare benefit that includes medications, medical supplies and medical equipment that is at minimum or no cost to the patient and his or her loved ones
Hospice care can be provided at a nursing home, a residential facility or an assisted living center
Hospice provides access to a member of the hospice team 24 hours a day, 7 days a week
Hospice care may include volunteer support to provide meal preparation, running errands, patient support and caregiver support
Hospice care provides grief support prior to and after death
When patients decide to be cared for by a hospice program, they acknowledge that treatment goals will shift from doing everything possible to cure their condition to helping make the rest of their life as comfortable and high-quality as possible.
Patients get the most benefit from hospice support when hospice is called early.