Meet the Patient Support Team
In cooperation with the patient's Primary Physician and the Hospice Medical Director, our expert team of experienced healthcare professionals will develop an individualized Plan of Care that addresses the patient's physical, emotional and spiritual needs.
Hospice Team members visit patients on a regular basis, as well as providing valuable training and assistance to help loved ones and caregivers feel confident in their roles. 
Medical Social Workers help with practical, financial and legal concerns.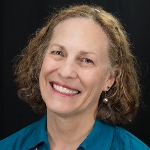 Sharon, MSW, LCSW, ACHP
"I feel privileged to be welcomed into the home and family at a difficult time.  The work we do is so rewarding."
Spiritual Caregivers are non-denominational professionals who offer insight and companionship.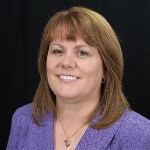 Laurie
"It is an honor being able to walk beside someone on their final journey.  Helping our patients discover their true inner belief system and to review their life story gives them the opportunity to search for the meaning and purpose of life, and it helps them experience hope, love, inner peace and a knowing that they are leaving a legacy to their loved ones."
Bereavement counselors help loved ones understand that grief is a normal, natural response that is unique to every individual.

"Despite experiencing grief and loss, those who I work with teach me the resilience of the human spirit. They show me transformation is indeed possible."