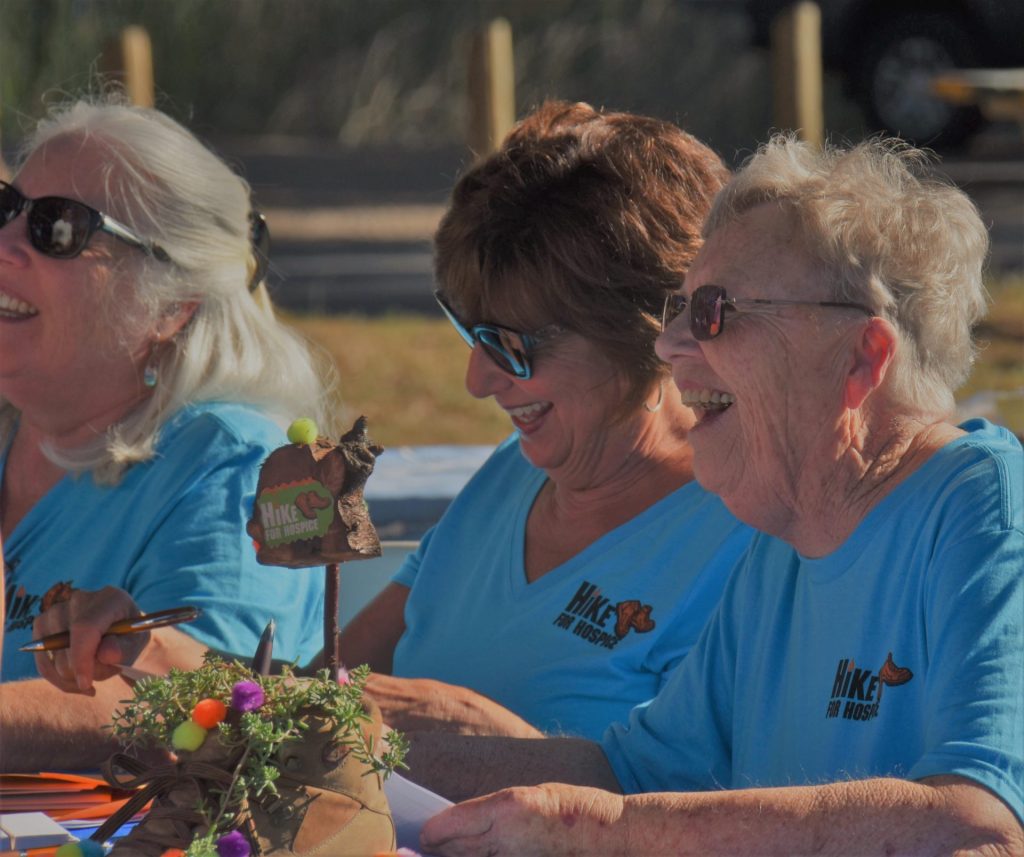 Volunteers are an essential part of hospice care, providing a variety of services for our patients, families and staff. Volunteering is a rewarding way to serve your community. It challenges your spirit, fills your heart and enriches your life. As a hospice volunteer, you're sure to meet extraordinary people who will share their incredible journeys with you.
We all have needs. Yours may be a renewed sense of purpose, a quest for spirituality or possibly work to fill idle moments. Maybe it's the opportunity to touch someone on a heartfelt level and be touched in return. Tell us what you're looking for, and we'll help you find it.
For more information about volunteer opportunities call 707.263-6222 and we will  discuss current agency needs to match your talents.
On Wednesday, April 19, 2023, we had a Volunteer Appreciation Luncheon at Bell Haven Flower Farm.  Enjoy these photos from the luncheon.
Here are some of the ways that you can volunteer
Patient Support Volunteers
Providing support to patients and their loved ones is an incredibly rewarding experience. There are many ways you can offer assistance.
Companionship – A comforting, compassionate presence is a powerful thing. Visit to share stories, read to the patient, work on legacy projects, or just provide a quiet presence.
Relief for caregivers – Provide a much-needed break for a loved one caring for a patient.
Special services – Sometimes needs come up that are outside the "norm" of companionship and caregiver relief. You can run an errand, pick up some groceries, walk a dog, or help with other tasks, as appropriate.
Bereavement Volunteers
As a Bereavement Volunteer you would be assisting family and friends after the death of a loved one by supporting them as they move through the grieving process. This is accomplished through:
Visits and phone calls
Facilitation of bereavement support groups
Participating in the Wings of Hope children's bereavement camp program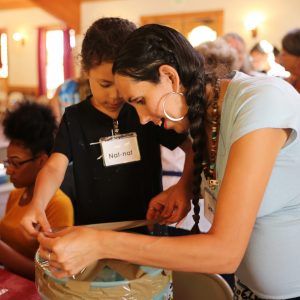 Thrift Store Volunteers
Join an awesome team of volunteers at one of Hospice Services of Lake County's three Thrift Stores. Some of their duties (besides having fun) include:
Sorting, organizing and pricing donated items
Maintaining a clean and organized shopping area
Setting up and maintaining merchandise displays
Cashiering and assisting customers with their questions and purchases
Clerical/Administrative Volunteers
Would you enjoy assisting our staff in the administrative office?
Flexible scheduling and training as needed.
Data entry or clerical work
Answering phones
Preparing mailings and newsletters
Organizing supplies
Pet Therapy Volunteers
Pet therapy has been shown to reduce loneliness, depression, stress, and isolation while promoting relaxation and lifting spirits. Hospice Services of Lake County uses Certified Service Dogs to connect with patients on a very special level. If you have a Certified Service Dog and you and your dog would like to visit hospice patients, please contact us about becoming a pet therapy volunteer.  Certified Service Dogs of all sizes are welcome.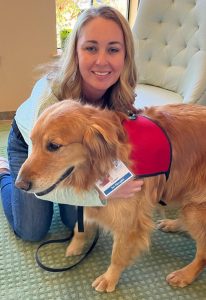 Professional Volunteers
Volunteer Professionals work closely with the staff to assist with intermittent needs of patients and families. Professionals, such as massage therapists, musicians, hair stylists, barbers, counselors, and lawyers,  can offer their talents and skills in support of patients and families at a critical time when help is really needed. Are you available a few times throughout the year to help?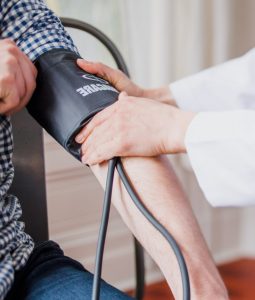 Student Volunteers
We welcome students who need community service hours.
Special Project Volunteers
Do you sew, quilt, crochet, knit or do any type of crafts? Create special items such as blankets, prayer shawls, knitted caps, lap robes, fidget aprons and memory bears to bring warmth and comfort to our hospice patients and their families.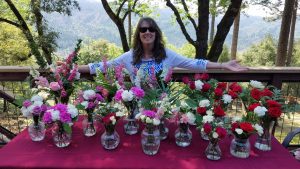 Patient & Family Support Volunteer Training
Special Training is required to serve as a Patient/Family Volunteer
Online Training is Available combined with two hours of in person  Orientation
In  early 2021 we will offer a hybrid training session including limited size group sessions and virtually using Zoom to remain in compliance with current COVID- 19 protocols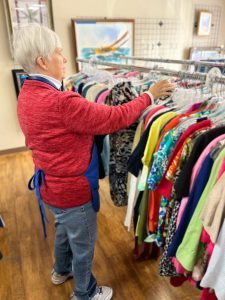 What we're looking for in a volunteer
Although volunteers with special skills and training are always welcome, no experience is necessary. The main qualities we're looking for in volunteers are compassion, dependability, commitment, and the ability to maintain confidentiality. If this is you, we would love to have you join our valued volunteer team!