June 20, 2015 – The day began at the check-in table. Hikers of all sizes and ages came to make the hike.
All photographs courtesy of Karl Parker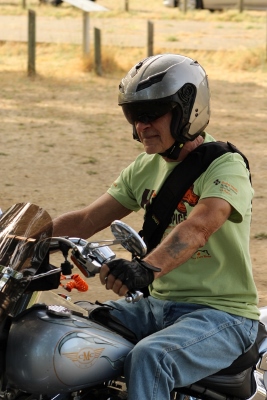 Some came on two wheels,
and some came with four legged friends.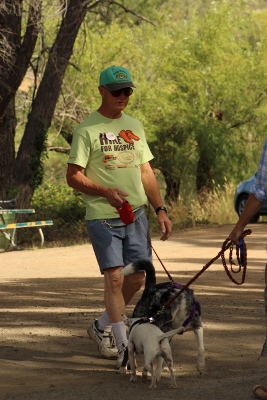 T-shirts were handed out

and directions were eagerly given.
Some groups really got into the spirit and dressed up their t-shirts.
T-shirts, water, snacks awards and the entire event was made possible by our awesome sponsors:
Dignity Memorial        Roto- Rooter        Lucerne Community Clinic
Michael's Insurance Services       Mendo-Lake Credit Union    
Strong Financial Network          A Nice Care Home

Sutter Lakeside Hospital and Rocky Point Care Center
And the rest of our amazing sponsors …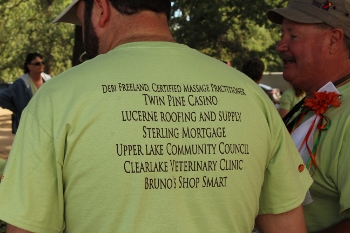 A volunteer entertained the hikers before the hike.
And finally, they're off…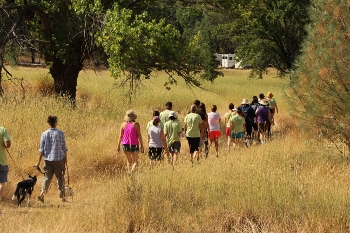 Donations were tallied up to see who would win the awards when the hikers returned.
And the awards were really cool!
And the mighty hikers returned ….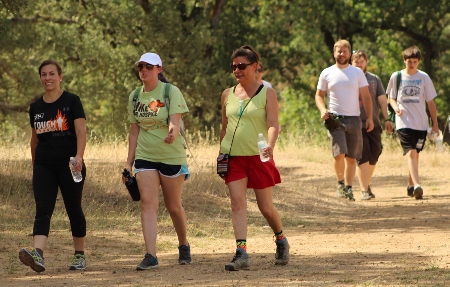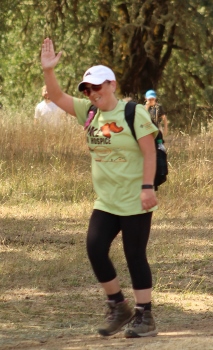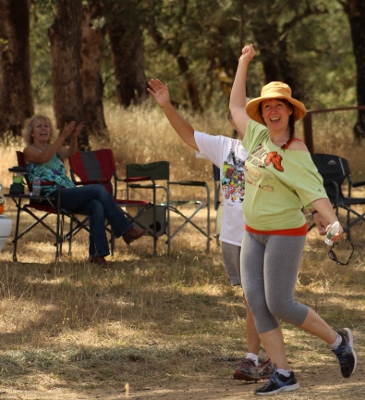 Cheered on by staff and volunteers …
and greeted with plenty of cold water …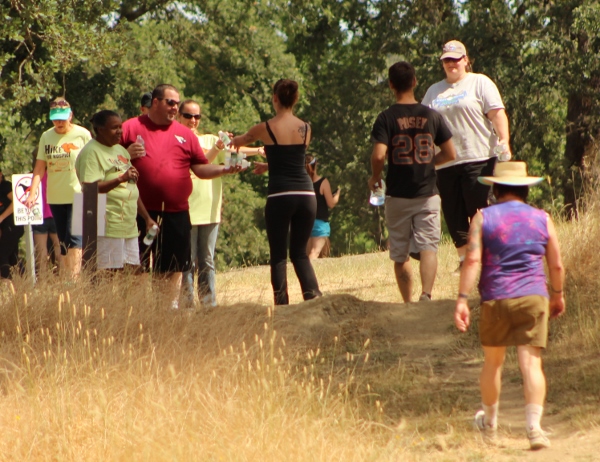 …from the staff at Dignity Memorial.
Gathered for a group shot before the awards.
Award for most money raised by a team…

most money raised by an individual…
and the second place most money raised by an individual.
Best dressed team goes to the family who hulas together.
A big

THANK YOU

to all of our

hikers

and

sponsors

,

volunteers

and

staff

who all helped Hospice raise money to provide free grief counseling to the community and to pay for special needs of people who are living the last months of their lives.

Celebrate today and every day.